Earlier this week American Airlines and Republic Airways debuted their first Embraer E175 regional jet. The new plane will operate from Chicago and by the end of the year will connect ORD to ten secondary AA markets.
The E175 is larger than American's other regional aircraft. It comes configured with 12 First Class seats, 20 Main Cabin Extra seats, and 44 Main Cabin seats and features many of the amenities you find on much larger airplanes: Wi-Fi, two bathrooms, full size overhead storage, and the option to wirelessly stream movies and TV shows to your own device.
American hosted a few Chicago area reporters, bloggers, and customers at an event on Wednesday to show off the new plane.
Chicago Tribune reporter Chris Walker took a tour of the E175 and put together this video (look closely and you'll see a cameo appearance by oneworld guru Destination David - go here to read his review):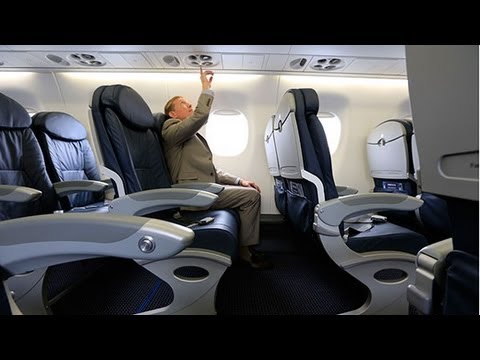 Have a great weekend!!