Taiwan-based Next Media Animation is known for their hilarious "current event" animations, and today they released one entitled "Cathay Pacific Business Class: designed for perverts?" Okay, it's somewhat outlandish, but I feel like I have to share it anyway. You probably shouldn't watch this at work, as it has some "inappropriate" scenes.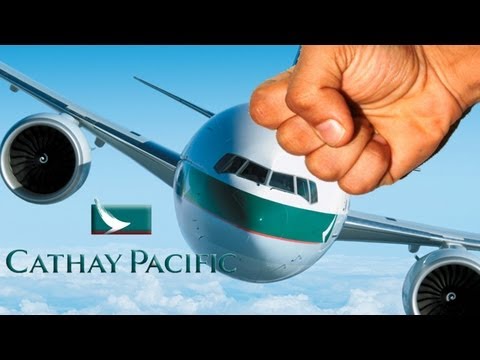 Ridiculous, funny, or offensive — what do you guys think?
I talk to literally thousands of airline reservations agents a year, though I just had an agent that delivered the best one liner ever, and they were the first words out of his mouth no less (and I'm not doing him justice, cause it was all in the delivery):
Me: "Hi, can I give you a record locator please?"
Him: "I'd rather have cash, but go ahead."
Love it! He was the most intentionally humorous reservations agent I've had. Though he still can't quite compete with Timetravel Tammy, Tailwind Tanisha, "No Can Do" Nancy, and Mesaba Maria, when it comes to making me laugh.
Maybe I'm nuts, but this FlyerTalk thread about a "package" rate at the Sheraton Orlando North has to be one of the funniest I've read in a long time.
Anyone else laughing their backside off?
While I'm not a huge fan of April Fools' Day, I loved some of the creative pranks airlines played today. The top three were definitely WestJet, Spirit, and Air New Zealand. Here's a summary:
WestJet introduces child-free cabins
WestJet created a video and webpage for their new "Kargo Kids" program, whereby cabins are child-free. Check out the website and video: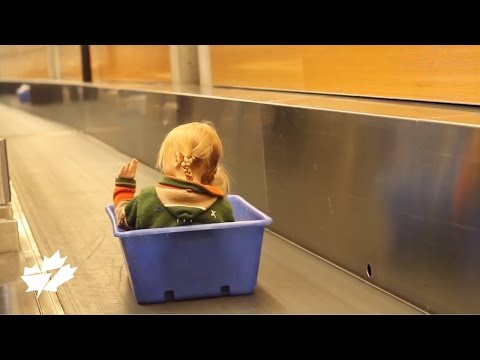 Spirit introduces $9 galactic flights to the moon
Spirit announced $9 one-way fares to the moon, and created a website dedicated to it. Of course you've gotta love Spirit because they're not afraid to poke fun at their fee structure, including with this April Fools' sale:
Air New Zealand introduces StraightUp fares
Air New Zealand offered StraightUp fares, whereby you could purchase tickets for standing room only. If you're in a wheelchair they're even nice enough to include wheel clamps with the price of your ticket.
Kudos to all three airlines for their creativity. Which April Fools' prank was your favorite?
Groupon in San Juan has a pretty awesome deal running right now for an eight or 12 hour block in a room at the Villa Arco Iris Motel for only $27.
Included are two glasses of wine or beer, and disco lights. Now that's what I call bundling!
While I don't speak a word of Spanish (I only took it for four years in high school), here's what Google Translate says:
Highlights

Stay at Villa Rainbow Motel in Caguas.
Suite with queen bed, air conditioning, DVD, radio, stage, tube and disco lights.
They are 2 pink wine glasses can be exchanged for 2 beers to choose.

fine print

Valid only for Disco villas, condos and villas Royal Balcony.
Not valid for Friday or Saturday.
Not valid between 10 to February 15, 2012.
For over 18 years.
Open 24 hours.
Reservation Hours: Mon to Fri from 8:00 am to 4:00 pm.
A Groupon per person.
See conditions that apply to all Groupon
This raises a couple of questions. First, are shorter blocks possible? I mean, who needs 8-12 hours? And more importantly, is satisfaction guaranteed on this Groupon?