More of the photos here http://www.quora.com/What-are-the-best-photos-taken-from-an-airplane
"Aside from providing a free transfer service to Moscow's main attractions, the hotel offers a unique opportunity to learn Russian and become closer to the Russian culture.
Every Tuesday at 6:30pm in the 7 Sisters Café, a professional Russian language tutor awaits the hotel guests. The instructor not only teaches the most important and popular Russian phrases, but also shares stories about great Russian traditions and customs. The teacher will find a special approach to every single student, regardless of his level of knowledge of the language.
The lesson is entirely free and lasts one hour."
From www.breakingtravelnews.com
This is an excellent idea. If I was on a personal trip it would not make too much of a difference but on a business trip (i.e. reimbursed by the company) I'll try to stay at this hotel.
Renaissance Moscow Olympic Hotel
"The first leg of the 2013 Across America mission was concluded successfully. Bertrand Piccard did a wonderful job throughout the flight, bringing HB-SIA safely from San Francisco to Phoenix, and landing at 00:30 am MST (UTC-7) on Runway 08, Saturday May 4th. Bertrand Piccard did a wonderful job throughout the flight, bringing HB-SIA safely from San Francisco to Phoenix, and landing at 00:30 am MST (UTC-7) on Runway 08, Saturday May 4th.
Bertrand had a chance to give numerous interviews to media all around the world before climbing to an altitude above 12,000 ft. where he was then obliged to wear an oxygen mask. Interestingly enough, more people were connected from Japan than the US, for a short while, prior to touchdown.
Ever thought of flying electric cars? Sure seems we're not far from that. During the flight Bertrand heard an aircraft asking the Air Traffic Controller (ATC) about Solar Impulse and why he had to remain at a distance. The ATC replied, "Just think of a flying electric car!" cracking Bertrand into a hearty laugh. HB-SIA was extremely well welcomed by all ATC along the way and the exchanges between Bertrand and his ATC interlocutors were very enjoyable. I can imagine how important these exchanges are especially during 20-hour long flights!"
The Solar Impulse team is very excited to spend a few days in Phoenix and we're hoping to show the plane to as many people as possible. In fact, we were able to organize two days for public visits on Sunday May 5th and Tuesday May 7th between 1 pm and 7 pm. There will be 6 slots per day of one hour each. Given strict airport security regulations, please be aware that a maximum of 150 people are allowed per slot so hurry up and sign up today if you want to get a chance to see the solar airplane! Just register for the day and time most convenient to you (Sunday or Tuesday) and come to the airport with your printed ticket.  Parking is available."
Both days are sold out but you could be added to a waitlist.
Landing in Phoenix
From http://www.solarimpulse.com/
"The promise of cheaper flights is driving many Canadians across the border to U.S. airports — and costing millions in lost revenue in Canada. The trend is disconcerting to Canada's aviation industry, which is calling on the federal government to do something to lure back those travellers.
…
Manitoba is one of the provinces seeing the exodus of travellers. Close to half the cars in the parking lot at the Grand Forks International Airport have Manitoba licence plates these days.
…
The reason for the vast price differences in the U.S. and Canada has much to do with geography, said Dawson [Senator Dennis Dawson, chairman of the Senate transport and communications committee].
"We are a smaller market dispersed on a bigger country. That is not something easy to deal with but in addition to that, the government has imposed rents on airports," he said.
"The government is making money out of security taxes for CATSA [Canadian Air Transport Security Authority]. They shouldn't be making money out of security taxes. All of those are costs the government can control."
A new federal strategy is needed so Canada can better compete with American airlines and airports, Dawson said, and that starts with addressing the rents airports pay, as well as other fees and charges added onto airline tickets.
"They can lower the rates of rents. They should. They should abolish them completely but, at best let's ask them to lower them," he said."
Full article here
The deadline is today at 11:59 EST and the link for the giveaway is here.
Europe – The Final Countdown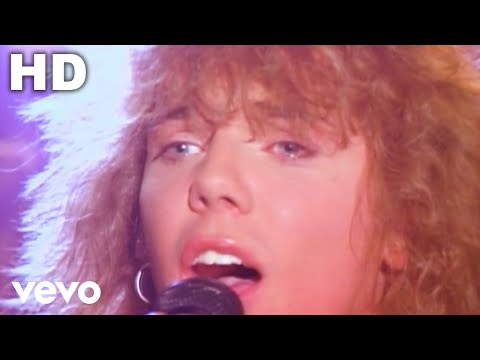 Brian from Nabee Socks made the following comment on the post Socks:
Have you ever tried compression socks for travelling? They help prevent swelling and discomfort in your feet during long flights. If your interested in a free pair, feel free to e-mail me or check out my website.
I had politely declined his offer especially that I had no plans for traveling too soon but I asked Brian whether he would like to setup a giveaway on my blog. He agreed and here it is:
3 pairs of compression socks for the readers from the U.S. and Canada.
Initially the giveaway was only for the US readers but I asked Canada to be included as well ready to say: "If there is no Canada, there will be no giveaway on my blog!".
Enough that we pay for the same products more – see Cross-border shopping (a sort of travel) – the discrimination has to stop here
.Did you know that Kindle is 89 CAD on amazon.ca and 69 USD on amazon.com and the Canadian dollar is at parity with the United States?! I bought a Kindle from a store and after a while (within 30 days) I returned it to protest against the price discrepancy.
Now a few more details about the Nabee compression socks.
Why compression socks for frequent flyers?
Being confined to your seat over a long flight can cause fluid to accumulate in your legs and feet.  This is because your calf muscles usually act as a pump to help blood circulate back to your heart.  However, when your legs are not moving, fluid begins to pool in your feet.  This can lead to swelling, pain, and even a dangerous type of blood clot called a deep vein thrombosis (DVT).  Compression socks solve this issue by placing pressure at your ankles and slowly releasing this pressure as the socks go up towards your knees.  The added pressure applied to your legs and feet promotes venous blood circulation, preventing all of the aforementioned issues.
What makes Nabee Socks better than other compression socks:
Larger sock opening without any loss of compression – Makes putting on Nabee Socks easier

Comfortable toe box – Non-irritating seams and loose toe box to prevent any squishing of toes

Quality – Our manufacturer is FDA registered and has over 20 years of experience manufacturing medical grade compression garments

Awesome designs!

The rules for the giveaway are simple:
1. Leave your first name and first letter of your surname as your name in the comment;
2. The city and state where you are when you are writing this comment.
That's it, no liking on Facebook, tweeting, writing stories, spamming your friends so they would vote on your story, photo, video, audio, etc.
I will use random.org to choose 3 winners and I will send their e-mail addresses to Nabee Socks that will further contact them.
Deadline: April 17, 11:59 EST
And last but not least:
Coupon code:  Get 25% off your order at Nabee Socks if you use the coupon code: LAUNCH  (Expires 4/30/2013)
Disclaimer: I am not benefiting financially from this giveaway or from any sales from the site with or without this coupon.
UPDATE: I have used random.org and the following numbers came up: 94, 8 1nd 51.
Congratulations Matt from Cincinnati, Dan from Valencia, CA and Mike from Santa Barbara. I will send your e-mails to Nabee Socks.
At least so they say in the article Where airfares are taking off. Some excerpts from the article:
"For travelers, the math points to substantial price hikes where carriers merge and dominate.
It's the fallout from airline mergers, and the planned combination of American Airlines and US Airways LCC -0.31% could bring a new round of hefty fare increases. When two competitors combine to dominate prime routes, those markets tend to bear the brunt of higher prices.
Consider United Airlines and Continental Airlines, which used to compete for customers flying between Chicago and Houston, for example. After the two airlines merged in 2010, the combined company, which took the United name, now carries 79% of the traffic traveling between Houston's Bush Intercontinental Airport and Chicago's O'Hare Airport, not counting connecting passengers. United's average fare on that route soared 57% in the three months ended September 2012 compared with the same period three years earlier, according to Department of Transportation data compiled by PlaneStats.com. By comparison, United's total average domestic price per mile over the same three-year period went up only 16%.
"There are definitely routes where competition will be significantly eliminated," said Diana Moss, director of the American Antitrust Institute, a nonprofit group that aims to promote competition, at a March 19 Senate hearing on the American-US Airways deal.
The Delta-Northwest and United-Continental mergers resulted in "substantial elimination of competition on some very important routes," Ms. Moss said. Fare increases resulted—"and some pretty significant ones. We also saw very few fare decreases."
I re-discovered this video yesterday, still funny.
The contest closes on April 8, 2013  and is open to all Canadian residents having reached the legal age of majority in their province or territory of residence who's residence is within a 75 km radius of the following cities: Montreal, Toronto, Winnipeg, Edmonton, Calgary and Vancouver.
It seems you just have to fill out a simple form in order to participate.
I found out about the contest from Facebook (so Facebook seems to be useful for companies – no wonder they want you to like them or be their friend or install their app – and users as well as I would have not known of this contest).
The message for me was for a Vancouver Canucks team photo (based on my address).
However, I was curios about the other teams, so in the URL http://hockey.aircanada.com/en/canucks?utm_source=aircanadacanucks&utm_medium=facebook&utm_content=en&utm_campaign=hockeyteampost I replaced 'canucks' with 'flames' and I could display the message for Calgary Flames.
Twitter @curbexcitement
Canadian Broadcasting Corporation put together a map, based on warnings from Canada's Department of Foreign Affairs.
Click on the map to see it full size.
Full article here
"The hotel, located at the foot of Emei Mountain, in China's Sichuan province, is the first panda-themed hotel in the world and will officially open in May with room rates from 300 to 500 yuan ($48 to $80) per night."
"Dubai shipbuilder Drydocks World has inked a deal with Swiss-based BIG InvestConsult, on behalf of partner Deep Ocean Technology (DOT) to create Water Discus Hotel – a leisure facility with a structure that is partly above water and the rest underneath."
A few more details from the Deep Ocean Technology site:
Going above and beyond all standards 
Water Discus Hotels comprise two discs – an underwater and above-water one. This combination will allow guests to admire the depths of the ocean while making the most of the warm climate.
The two parts of the structure are connected by five solid legs and a vertical shaft containing a lift and stairway. The size of each disc has been adjusted to local conditions.
The Surroundings
The complex is surrounded by a beautifully vibrant coral reef. This unique location will allow you to enjoy the tropical weather and the colourful underwater world, which is just within your reach and will engage all your senses.
Accommodation
The disc, located up to 30 metres beneath the surface of the sea, is composed of 21 hotel rooms adjacent to the underwater dive centre and a bar. Each room is integrated with the underwater world as closely as possible, offering a surprisingly direct, yet safe contact with the local flora and fauna.
Special lighting system of the area around the room and the miniature underwater vehicles which can be operated from inside will allow you to take a closer look at even the most microscopic underwater creatures using macro photography. We also ensure that our guests can protect their privacy whenever necessary. All rooms are sound-proof and have curtains of different levels of transparency.