A few years ago I was in the Frankfurt Airport, I saw it for the first time and I was 'fascinated'. And it wasn't in a lounge or something similar, it was in a washroom everyone had access to.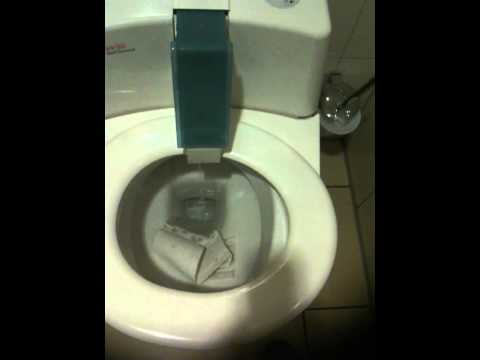 This year I was in the Frankfurt airport again and I wanted to find it but I could not. However, in a washroom I saw the following contact information. It said: "do you have any questions or feedback? Please do not hesitate to contact us."

I had a question and as I was encouraged to do so I sent an e-mail asking them about the location of the self-cleaning toilet. Unfortunately they didn't know either.
Dear Mr. …,
unfortunately, the location of the toilet is not known to me. In the area commissioned for us there is not this toilet.
Yours sincerely
………