Pizza in Motion
Starting Today: 7 Days Worth Of 6X On Dining, 4X on Travel And 2X On Virtually Everything Else
I earn affiliate credit if you sign up for the Bilt Rewards Mastercard using links in this story. If you're not going to sign-up for a really lucrative, no annual fee card this week, when are you?  For the next seven days you can earn double points on virtually all...
Live and Let's Fly
Toddler Runs Wild On Eight Hour Flight, Jumping On Tray Table
A video has been posted on Reddit which shows a toddler running wild on a widebody airplane and even jumping on a tray table. What were the parents thinking?! Parents Let Toddler Run Wild On Flight, Even Jumping On Tray Table I'm at a point in which my rambunctious two-year-old...
Pizza in Motion
DC, MD, VA Meet-Up Thursday, December 8th! Benefits Toys For Tots
Those of you that have followed my blog over the years will recall that we used to have occasional meet-ups with other travel geeks in the DC area.  The pandemic put a pause on that for quite some time but we've been talking about getting back to it for quite...
Miles For Family
I'm not that old, but I couldn't pass up this AARP membership Black Friday sale!
The joke when people get older is "So did you receive your AARP membership card yet?" Well, guess what? The minimum age to get an AARP membership is just 13 years old. And, an AARP membership unlocks travel discounts. I've actually been thinking about getting an AARP membership for a...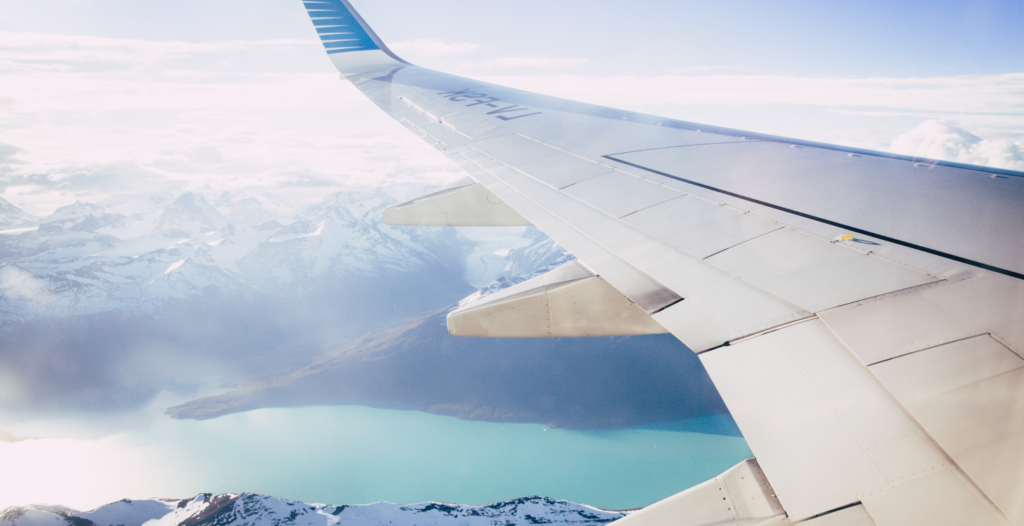 Miles For Family
Crazy Christmas Wish List, Hyatt 20% Off Sale and More
Exorbitant Christmas wish list catches travel hacker parent by surprise: I wrote this post for the satire site, The Takeoff Nap. It may have been inspired by one of my kids. Can anyone relate? Hyatt 20% off sale: Use promo code UNLOCK to potentially save 20% through Nov 30. See...
Live and Let's Fly
Want To Sit Next To Your Child On Airplane? Pay For It…
I'm all for holding airlines accountable, but I do not appreciate hatchet jobs by cheap parents who either should pay up to ensure they are sitting with their young children or not fly in the first place. Mother Angry That She Was Separated From Three-Year-Old Daughter On Flight Jennifer Keller...
Miles For Family
How I earned 20k points this weekend
Most of my family's miles and points come from sign-up bonuses from new credit cards (see this post for more details). However, paying attention to which card to use on big purchases also pays off with some sizable chunks of miles and points. The big purchase My family is going...
The Travel Sisters
Christmas in Chicago With Kids: Best Holiday Activities for Families
Looking for fun things to do in Chicago during the Christmas holiday season with kids? We have the best family Christmas activities in Chicago that are guaranteed to get the whole family into the holiday spirit! The post Christmas in Chicago With Kids: Best Holiday Activities for Families appeared first on The...
Pizza in Motion
LAST DAY? Unlimited Flying For One Year On Frontier For $599
Of course there are plenty of limitations in the T&C, but Frontier Airlines launched one of the most interesting offers in recent memory this week.  Their GoWild Pass gives you unlimited Frontier flights for one year for the price of $599. The last announced opportunity to purchase the pass is...
Miles For Family
The Capital One Pre-sale did not work out for me….womp womp
So yesterday was the big day for Taylor Swift fans who were planning to buy pre-sale tickets with their Capital One credit cards. The sale was actually moved from Tuesday to Wednesday based on traffic overwhelming the system from the verified fan pre-sale. I was so ready for the sale....
Miles For Family
A Long-awaited Resolution for My Travel Insurance Claim (Leana's Experience)
As is the case for many people who traveled to Europe this summer, not everything went according to the plan for my family. I've mentioned all the highs and lows in this post, so won't repeat myself. Fortunately, my financial  loss mostly consisted of paying for transfer from Dubrovnik to...